Linda Cook the broker is licensed in Idaho.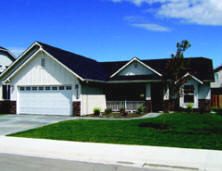 Ace Realty was established in 1976 by Ray Steinhaus and Bob Cook.  Both came from addition years of real estate with another broker here in the Treasure Valley of Idaho.  After several successful years as partners Bob and Linda  bought out the Steinhaus's and they remain as independent owners to date.
Over the years most all of the franchise real estate companies have approached Ace Realty about becoming a franchise.  Ace has chosen to stay independent as they feel that they have the ability to offer more one on one personal service.  They have always prided themselves, as being unique with no way of knowing that just operating as an independent would become unique.
Linda are both natives of the great state of Idaho.  Linda is a licensed Realtor working with the other agents in their offices.. Linda has worked in the business for 30 years.  She has two children and six grandsons.  She and her late husband  have owned several businesses over the years from a grocery business to an automobile dealership.  Real estate has been her full time career for over 30 years. Sports has been a challenge for her, as there is not much that she does not like to watch and get involved in and there just isn't enough hours in a day. The summer months for over 16 years were filled with Division 6 NHRA drag racing for Bob, Linda and their son, Darin.  Winter months are filled with snowmobiling, cross-country skiing and ice skating with family and friends.
The future belongs to those who dare.  Go confidently in the direction of your dreams and let Ace Realty help make your dreams come true.